My Team
My staff and I truly enjoy what we do and like to have fun at work, but we are very serious when it comes to providing our clients with prompt service, accurate communication and professionalism at all times. Please contact us immediately if you have any questions or have a request. We will work hard to address your needs without delay.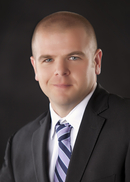 Ryan L Oconnor
Ryan joined Lindsey's team in January 2013.  He is fully licensed in insurance and securities.  On a day to day basis, Ryan oversees the overall operations of Lindsey's office.
As a native of Vermillion, Ryan obtained his Bachelor's degree in Business Management from the University of South Dakota.  He lives in Sioux Falls, SD with his wife Michelle, and daughter Ella.  He enjoys spending time with his family, and running marathons with Michelle.
Contact Ryan for:
Scheduling Appointments
General Inquiries
Client Service matters on Insurance and Investments
Insurance Underwriting and Investment Transfer processes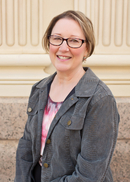 Brenda Marie Kamm
Assistant
Office 605-361-9788